Veronica B has ID'd her favourite new Storyline 360 animation features.
With Storyline 2, basic animations became a reality for rapidly developed e-learning. Motion paths were immediately useful, but there was room for improvement. Storyline 360 delivers on that potential.
What's new? There's three immediately noticeable improvements. Two of them relate to motion paths. The other one is actually four: four new object events.
For more details, read on. Storyline developer veteran Veronica B explains how these new features make animations and interactivity both better and easier.
1. Orient Shape to Motion Path
This is a real step-up for easy animation in Articulate software. The ability to set the orientation of a shape as constantly relative to its motion path makes so much sense. Having used it in projects a few times already, it's hard to believe this wasn't requested by more people.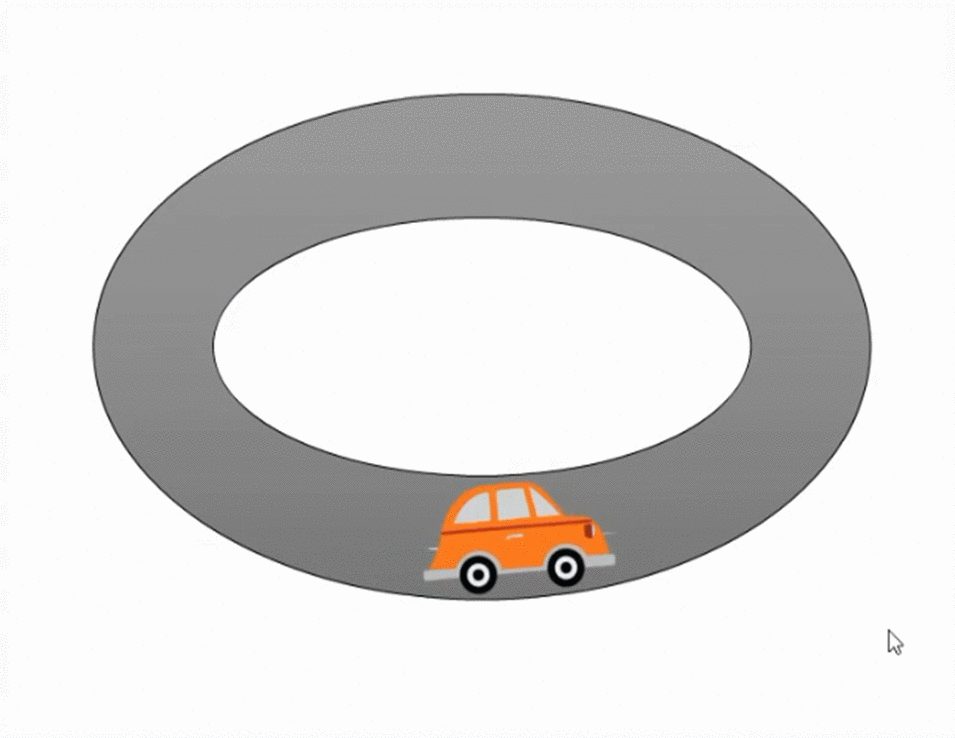 How to use it
Find Orient shape to path in the Path Options drop-down menu. One click and it's done.
Verdict
The ability to orient shape to path adds an extra dimension to Storyline 360's animation potential. It's so well integrated, it requires almost no additional effort from developers. Easy as it is, it will genuinely result in better looking e-learning. A—mazing!
2. Name Motion Paths
I've long advocated the methodical labelling of all project assets. That's because it ensure quick identification and easy manipulation. Until now, motion paths have been one item to which we couldn't give a name. Storyline 360 rectifies that situation.
How to use it
Name your motion paths as you create them in the Animation ribbon. Look right under Duration.
Verdict
Our OCD team reckon the ability to name paths lets them sleep easier at night.
3. New Object Events
Four extra Object Events are set to make animations and interactivity both better and easier:
When object intersects
When intersection ends
When object enters slide
When object leaves slide.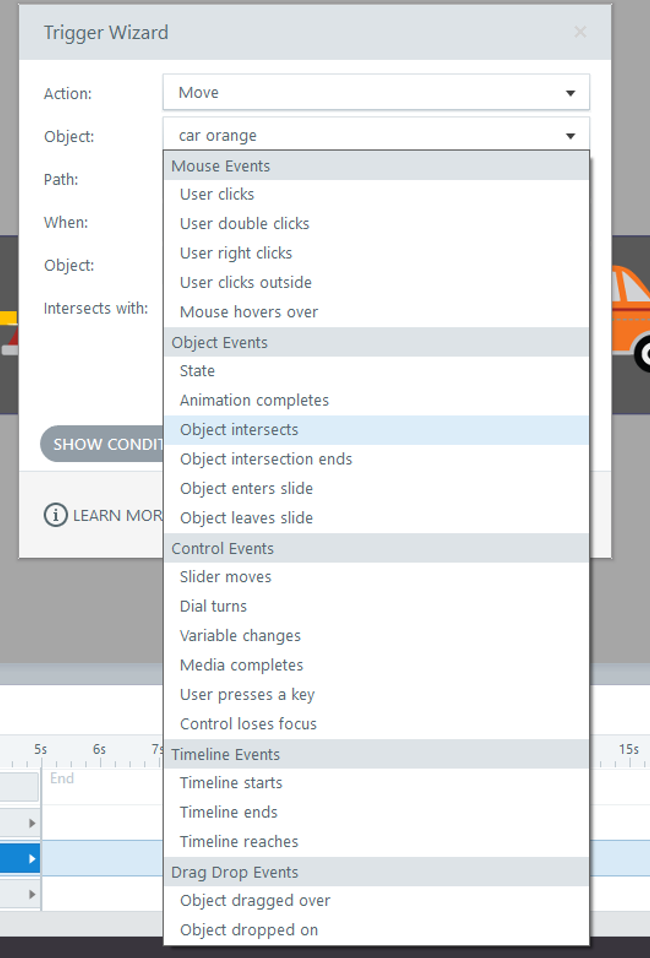 Simple as they seem, these four object events multiply possibilities. Storyline 360 animation promises to be neater and more versatile.
We used to hack animation with off-screen objects triggering on-screen objects. Never again.
These new features provide better control of on-screen movements. This could reduce time spent (wasted) manually syncing objects on the timeline.
How to use it
The new object event options are available via the Trigger Wizard. Once it's open, look in the drop-down menu for Object settings. They're right there in the Object Events group.
Verdict
Excellent news for interactive animation. I know I'm not alone in being super keen to put these into practice. Ideas for better e-learning games are already forming.
That's Veronica B's favourite new Storyline 360 animation features. Do you agree?
Have you found even better new Storyline 360 animation features? Let us know with a comment, below.
For Storyline Training at your organisation, get in touch. Our experts have training solutions for both Storyline 2 and Storyline 360. Our tips and tricks engage everyone, from novices through to know-it-alls.